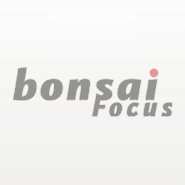 BONSAI>BONSAI>BONSAI Focus -

BONSAI FOCUS is the priME magazine for the bonsai world, published 6 times per year, with a worldwide circulation.

Their website also includes special features, advice, galleries and offers of bonsai tools and supplies. Their website is available in several languages.





Bonsai Videos for Bonsai Focus (Blogs and Advice)



Bonsai Focus videos.





Bonsai Focus YouTube channel.