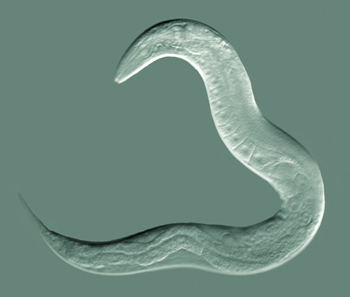 NEMATODES>NEMATODES -

Naturally occurring microscopic worms, already present in the soil which attack and kill targeted garden pests.

The nematode that kills specific garden pests including slugs, VINE WEEVILs, chafer grubs, leatherjackets, CATERPILLARS, codling moth and various others has been identified and is specially bred to be easily applied with a WATERING can. They die back to original numbers when all pests have been consuMEd.