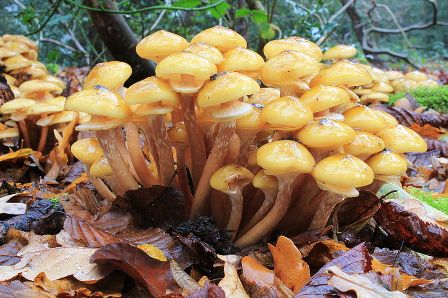 FUNGUS>HONEY FUNGUS -

Also termed ARMILLARIA or ROOT ROT. A serious fungal condition that, given the difficulty of eradication, can result in death of the tree.

Symptons are ROOTS which turn brown and begin to rot, SHOOTS become stunted, LEAVES/NEEDLEs drop and branches die. In autumn yellow capped fungi with brown scales and white GALLS will appear at the base of the tree.