Google Translate
Membership Sales Taster
These are a few of the items available to SBA members through our online Membership Sales page. These items are for sale by the membership to members only, allowing SBA members to sell on those no longer required bonsai items.
You can join the SBA to take advantage of these and other member offers. Simply join online now at the bottom of this page.
Members can click here to view all sales items.




Click To Enlarge Image
European larch forest
Regarding the larch forest, one of the trees are weak due to root problem, but as you can see without disturbing the roots, i gently slipped pot it with akadama and pumice so the weak roots can grow into this through the summer until the next repot into better substrate next year. The weak tree is now growing alot better now.


Click To Enlarge Image
Japanese yew
Had its first style last year in winter by peter foele a well known bonsai professional. It just needs repotted next year and repositioned to make it more upright than it currently is.


Click To Enlarge Image
'Shishi-gashira'
This beautiful little maple is just 220mm above its ceramic pot. The foliage turns orange-red in the Autumn and is an established favourite with the maple enthusiast. I could bring the tree to the National exhibition if required.


Click To Enlarge Image
SBA Logo Tops
Polo shirts (£9)and T shirts (£6) available in a number of colours complete with SBA logo. Your club name can also be embroidered underneath if you wish. Send your order including size, colour and which (if any) club logo you wish to be added. Shirts will be sent to via your Convener.


Click To Enlarge Image
Aluminium Wire (Proceeds to National Collection)
500g rolls of aluminium wire in the following sizes: 1.0mm 1.5mm 2.0mm 2.5mm 3.0mm 3.5mm 4.0mm 5.0mm ALL proceeds go to the National Collection for maintenance and towards the potential purchase of a poly tunnel to allow working all the year round. Sales money goes to a great cause. Email me with requirements - can get sent to monthly convenor meetings for your convenor to pick up, but will also have on sale at national Exhibition, Gardening Scotland and West Lothian Club nights. Can also be collected from my home in West Calder.Don't leave it till your last 6 inches of wire - check out your stock and order now.


Click To Enlarge Image
Bonsai Group Planting Stone
A unique opportunity to own a priceless piece of natural slate stone. 37 inches wide by 37 inches tall and 3/8ths of an inch thick at the thinnest point. Tremendously strong for its weight this stone was quarried from Skara Brae on Orkney and has been driven over on my driveway for the past ten years and naturally delaminated due to freezing temperatures. Many more sizes and shapes are available. May also be used as simple display slabs. Buyer collects.
More than 2.4 million page views and more than 1000 bonsai terms on the largest A to Z of Bonsai online. With visitors from more than 170 countries the Scottish Bonsai A to Z of Bonsai Terms is truly a world wide bonsai resource - and it is free!

Our Home Page visit count has now gone through the 130,000 mark.


Let your friends know about the Scottish Bonsai Association website. Keep them up to date with Bonsai in Scotland.
Kusamono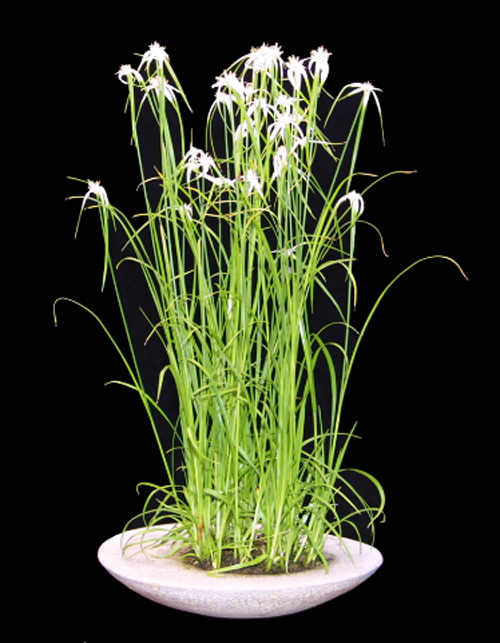 Japanese term for accent plantings.

Click title to view



A to Z Page Views
Total Views - 2555537
30 Day Avg. = 1745
Yesterday - 1574
Today so far - 1500