Google Translate
Membership Sales Taster
These are a few of the items available to SBA members through our online Membership Sales page. These items are for sale by the membership to members only, allowing SBA members to sell on those no longer required bonsai items.
You can join the SBA to take advantage of these and other member offers. Simply join online now at the bottom of this page.
Members can click here to view all sales items.




Click To Enlarge Image
Privet (Ligustrum ovalifolium)
Why pay £90 for a piece of raw material from Kaizan or Harry Harrington when you can own one which has had carving work and preliminary styling done for just £60 . It measures 35 cms. from pot to apex and is 17 cms. wide at the base so nice and chunky but still very manageable. It has been in this plastic pot for 2 years and is ready for something a bit more appropriate. Privets are very hardy, easy to style and vigorous growers – good for all levels of experience. Delivery can be discussed if you are interested. This picture is the front view. I will post a back view separately.


Click To Enlarge Image
Aluminium Wire (Proceeds to National Collection)
500g rolls of aluminium wire in the following sizes: 1.0mm 1.5mm 2.0mm 2.5mm 3.0mm 3.5mm 4.0mm 5.0mm 5.5mm 6.0mm ALL proceeds go to the National Collection for maintenance and improvements of the collection.Sale proceeds go to a great cause. Email me with requirements - can get sent to monthly convenor meetings for your convenor to pick up, but will also have on sale at national Exhibition, Gardening Scotland and West Lothian Club nights. Can also be collected from my home in West Calder.Don't leave it till your last 6 inches of wire - check out your stock and order now.


Click To Enlarge Image
Bonsai Group Planting Stone
A unique opportunity to own a priceless piece of natural slate stone. 37 inches wide by 37 inches tall and 3/8ths of an inch thick at the thinnest point. Tremendously strong for its weight this stone was quarried from Skara Brae on Orkney and has been driven over on my driveway for the past ten years and naturally delaminated due to freezing temperatures. Many more sizes and shapes are available. May also be used as simple display slabs. Buyer collects.
More than 5 million page views and more than 1000 bonsai terms on the largest A to Z of Bonsai online. With visitors from more than 170 countries the Scottish Bonsai A to Z of Bonsai Terms is truly a world wide bonsai resource - and it is free! Would you like to help make it even better?

Our Home Page visit count has now gone through the 200,000 visitors mark.


Let your friends know about the Scottish Bonsai Association website. Keep them up to date with Bonsai in Scotland.
Kusamono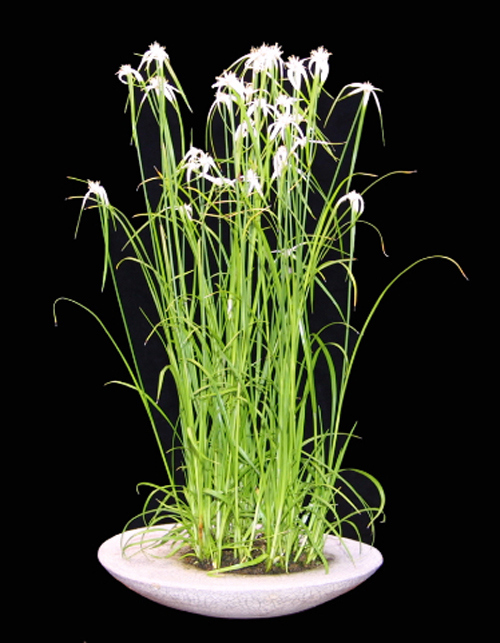 Japanese term for accent plantings.

Click title to view



A to Z Page Views
Total Views - 5983161
30 Day Avg. = 2026
Yesterday - 1589
Today so far - 61