Google Translate
Membership Sales Taster
These are a few of the items available to SBA members through our online Membership Sales page. These items are for sale by the membership to members only, allowing SBA members to sell on those no longer required bonsai items.
You can join the SBA to take advantage of these and other member offers. Simply join online now at the bottom of this page.
Members can click here to view all sales items.




Click To Enlarge Image
Privet (Ligustrum ovalifolium)
Why pay £90 for a piece of raw material from Kaizan or Harry Harrington when you can own one which has had carving work and preliminary styling done for just £60 . It measures 35 cms. from pot to apex and is 17 cms. wide at the base so nice and chunky but still very manageable. It has been in this plastic pot for 2 years and is ready for something a bit more appropriate. Privets are very hardy, easy to style and vigorous growers – good for all levels of experience. Delivery can be discussed if you are interested. This picture is the front view. I will post a back view separately.


Click To Enlarge Image
Juniper raw material
Juniper for development. Tree 3ft high by 6ft wide. Pot 20" high by 3ft wide. Would need to be moved in a trailer. May consider an offer around the asking price.


Click To Enlarge Image
SBA silver brooch
SBA logo silver brooch, approximately 3cm wide and a little over 2cm high. Also available as a tie-pin at 2/3 the size of the brooch. Enquiries to the SBA secretary, Roy Smith
More than 5 million page views and more than 1000 bonsai terms on the largest A to Z of Bonsai online. With visitors from more than 170 countries the Scottish Bonsai A to Z of Bonsai Terms is truly a world wide bonsai resource - and it is free! Would you like to help make it even better?

Our Home Page visit count has now gone through the 200,000 visitors mark.


Let your friends know about the Scottish Bonsai Association website. Keep them up to date with Bonsai in Scotland.
Kusamono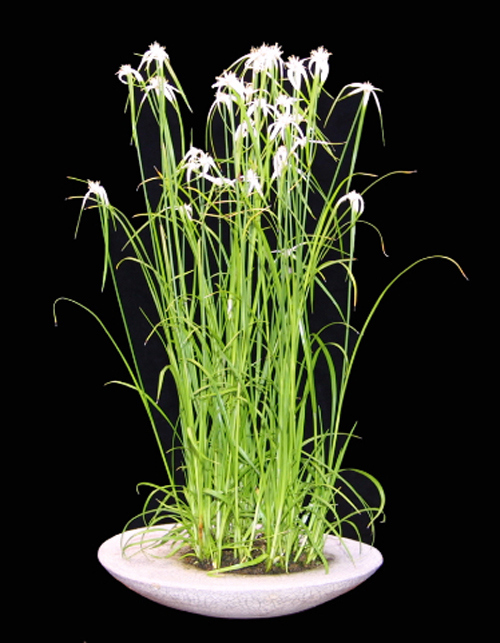 Japanese term for accent plantings.

Click title to view



A to Z Page Views
Total Views - 5897125
30 Day Avg. = 2305
Yesterday - 2516
Today so far - 789